Quick Links
When shopping for clothes or fabrics, there are many things that you have to consider. Other than fashion and attractiveness, you want something durable, breathable, and sustainable.
Making these choices can get confusing, especially when you know less about fabrics.
There is a wide range of fabrics discovered by scientists over the years. Some are plastic-based/ synthetic, e.g., polyester, while some are non-synthetic/organic.
I checked out this sustainable tech shirt for the modern man by the company called Fioboc.
Modal fabric is recently getting a lot of attention. Some people call it underwear fabric, while others call it sustainable textiles.
Its popularity is rising due to its lightweight, breathable and cozy nature. Most brands are marketing modal as an eco-friendly material, while some think it could be mere greenwashing.
So, what is modal fabric? Is it inherently sustainable, or is its popularity a result of greenwashing? In this article, we dive into the properties, pros and cons, and the sustainability of modal fabric.
What is Modal Fabric?
Modal rayon fabric, also known as high wet modulus rayon, is a semi-synthetic material made from the beech tree pulp. This type of rayon is similar to regular viscose rayon but more breathable and robust.
Modal fabric was first developed in Japan in the 1950s as an alternative to silk. However, the first commercial sale occurred later in 1964 by an Austrian company, Lenzing AG.
It is a semi-synthetic fabric blending organic fibers with synthetic materials such as nylon.
Modal fabric is popular in underwear, cotton jersey t-shirts, eco-friendly robes and pillows, and activewear.
It is a smooth, cozy, soft, and breathable material.
How is Modal Fabric Manufactured?
The production process of modal fabric is similar to that of viscose rayon but with less toxic waste and harmful methods.
Without going deep into the chemistry jargon, here is a simple step-by-step production process of modal fabric:
The first step involves harvesting and chipping beech trees.
The wood chips are purified to extract cellulose fibers from the pulp of the beech trees.
Sheets are formed from the extracted cellulose fibers and submerged in sodium hydroxide.
The sheets break down into smaller, crumb-sized pieces when soaked in sodium hydroxide.
The pieces are then immersed in carbon disulfide to produce an orange substance known as sodium cellulose xanthate.
Sodium cellulose xanthate is soaked in sodium hydroxide and then passed through a spinneret to create fibers.
The modal fibers made are soaked in sulphuric acid to form yarn.
The yarn is knitted into fabric once cleaned, bleached, and dried. Brands and textile manufacturers can now acquire the material to create modal clothing and accessories.
What are the Properties of Modal Fabric?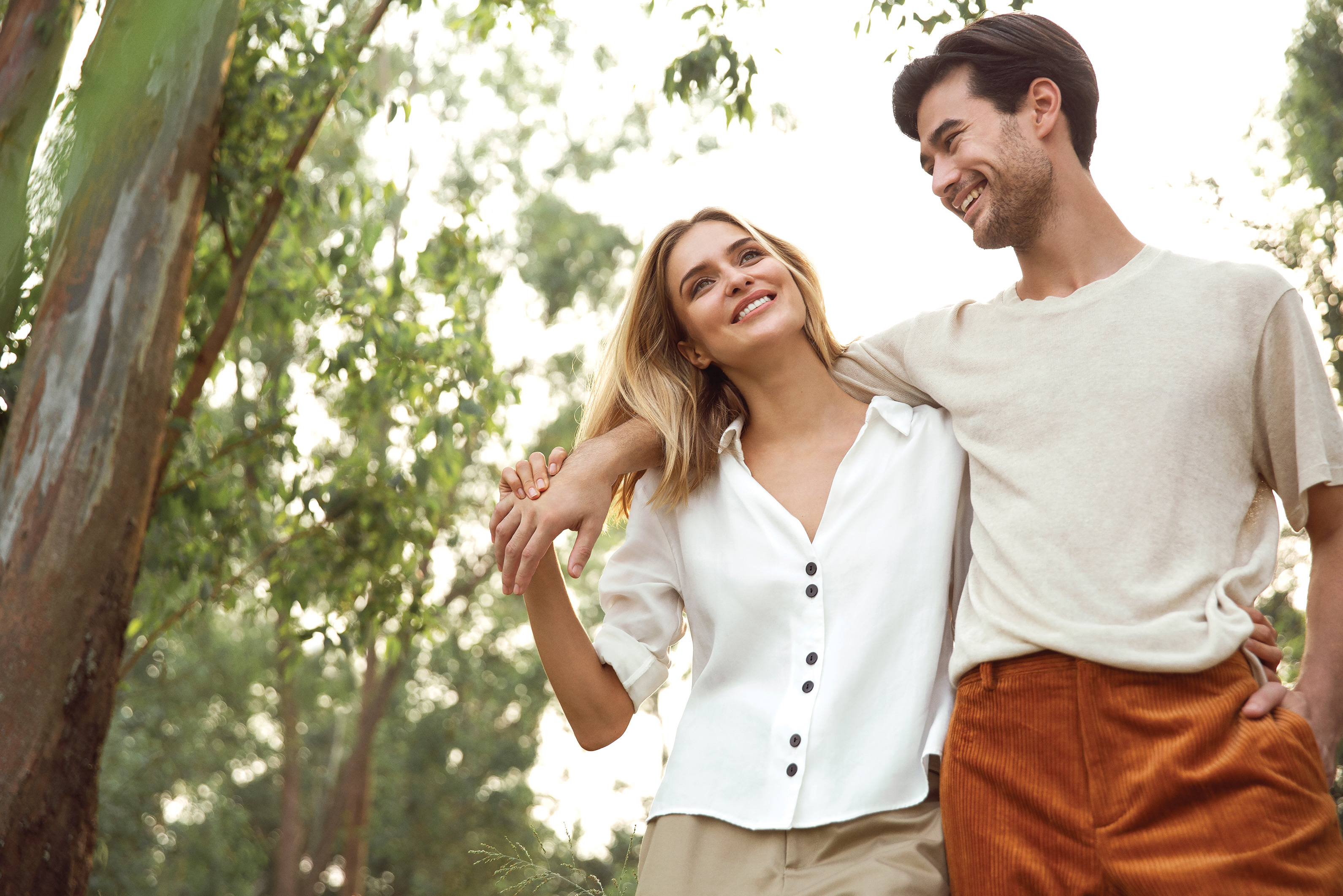 One of the outstanding modal fabric properties is its ultra-comfy feel. It is breathable, soft, light, and stretchy.
Modal doesn't crease or shrink. The fabric also has good resistance to pilling and wrinkling.
It is strong and durable, thus perfect for everyday wear.
On the downside, modal fabric does not resist high temperatures. Always avoid exposure to direct UV and sunlight, as the material loses its longevity.
Who Manufactures Modal Fabric?
Lenzing AG, an Austrian-based company, is the leading worldwide manufacturer of rayon fabrics, including modal and lyocell. Though based in Europe, Lenzing has many factories across the globe.
Driven by its mission to provide sustainable fibers, Lenzing has become a textile giant over the decades. Lenzing modal only uses trees from sustainably harvested forests (certified by FSC) and employs an eco-friendly production process.
Lenzing's textile is sold under the brand names Lenzing Modal, China Modal, and Formatex.
There are a variety of other companies making modal rayon, most of them based in China. China's modal is usually cheaper than similar fabrics made in other locations. The laxity of China's government in enhancing environmental and workplace safety standards can explain this.
Other countries manufacturing modal include the Philippines, India, Pakistan, Indonesia, and Japan.
Is Modal Fabric Sustainable?
When it comes to sustainable textiles, modal yarn carries the day. It is considered a more eco-friendly and sustainable alternative as it is made from beech trees' cellulose. Beech trees require 10-20 times less water compared to other trees.
Also, its production process uses fewer resources and produces less waste than other textiles. Unlike viscose rayon, its production requires less sodium hydroxide, thus less toxic waste.
Lenzing, the leading manufacturer of modal fabric, is certified. It produces the yarn under strict conditions hence carbon neutral.
However, there are some areas across the world where the production of modal fabrics is happening without strict standards. The lack of such measures may negatively impact the environment and even the workers' health due to the heavy use of chemicals in manufacturing.
While most modal fabric is made from the pulp of beech trees, rainforest pulp is also being used. There has been an increase in the logging of tropical rainforests. Research indicates that this illegal logging could double by 2025.
Other manufacturers are not using environmentally friendly processes for manufacturing modal yarn.
To guarantee sustainability, ensure the modal fabric or garment you are shopping for comes from a trusted manufacturer who uses sustainable sourcing and manufacturing processes.
Modal fabric is also biodegradable, which is an excellent sustainable fabric option.
Pros and Cons of Modal Fabric.
Pros
Some of the benefits of modal fabric include;
Ultra-soft- it is very comfortable to wear modal fabric as it has an incredibly soft and smooth touch.
It has a luxurious look.
Breathable- modal's fabric weave is breathable, hence suitable for base layers, sportswear, t-shirts, and underwear.
Stretchy- Its flexibility makes it ideal for items such as athletic wear and t-shirts.
Strong and durable- due to its tight weave and long fibers, modal fabric is suitable for regularly used clothes or household wares.
Does not crease- modal resists wrinkles and remains smooth even with minimal ironing.
Easy to wash and saves on water- modal doesn't require heavy washing and whitening agents or fabric softener.
It drapes well- just like silk hence suitable for clothing and decorations.
It does not shrink- unlike other rayons, modal doesn't shrink when in the wash.
It can be easily dyed and resists color fading.
Biodegradable and compostable in soil, marine, and industrial conditions.
More sustainable than cotton- it yields up to ten times higher than cotton and uses less water.
It is a more eco-friendly option- modal made from regenerative plants, and unlike other types of rayon fibers, it uses fewer chemicals in the production process.
Cons
Here are some of the drawbacks associated with modal fabric:
Reportedly causing allergic reactions in some people- it may not be suitable for people with susceptible skin.
It does not retain heat- it has poor body heat retention and is thus unsuitable for cold weather attire.
There is no guarantee of sustainable practices as some manufacturers are not transparent about their sourcing and manufacturing process.
It can be a little costly for the average person.
Common Uses of Modal Fabric
Modal fabric is commonly used in the fashion industry to produce clothing and accessories. They are an alternative to silk and cotton.
Uses of modal include:
Modal is popularly known for intimate and underwear.
It is also common in some forms of household textiles such as pillows and bed sheets, and nightwear due to its silky texture and excellent moisture-wicking properties.
Modal is highly popular in sportswear and summer clothing thanks to its softness, thinness, and breathability. It is lightweight and dries quickly, keeping the body cool.
The use of modal furniture, upholstery, drapes, curtains, and carpets is also rising.
Modal is a poor absorbent, hence not common in other household textiles such as towels and bath towels.
Modal is also not a good choice for cold-weather attire.
How to Care for Modal Fabric
Taking good care of your clothes is one way to live sustainably.
Caring for modal clothes requires little more than simply washing and drying, making it more low-maintenance than natural fibers or rayon — and appealing to us who dislike paying for dry cleaning.
Washing
Generally, modal clothes can be machine washed and tumble dried. But it is always advisable to check the fabric's washing instructions since modal blends (with textiles like spandex and cotton) may have different requirements.
As a guide;
Wash in warm water and give it a cool rinse to prevent shrinking.
For your delicate and intimate items, always use a wash bag to protect your special wear. You can read about the guppyfriend washing bag in this post.
Avoid using chlorine bleach on modal items-chlorine bleach may weaken the fabric. Instead, opt for oxygen-based bleaches.
Soak the fabric in the least amount of time to avoid dye bleeding.
For best zero waste washing practices use the earth breeze detergent stripes and get 40% off when you buy here.
You can also find the earth breeze review here if you like to know how well they work.

Earth Breeze Eco Sheets – 12 Pack Yearly Subscription
from:
Earth Breeze
Drying
The best way to dry your clothes is to hang them dry.
Placing modal in a line out in fresh air is a good option. It not only preserves the quality of your gar ent but also saves energy and money.
In the tumble dryer, use low to medium heat to avoid wrinkles. Drying modal on high can cause trims or embellishments to melt. Ensure you take the fabric out of the dryer immediately or even when a little damp, and hang it up immediately.
Ironing
Iron your clothes only when necessary. For modal fabrics, ensure to use the lowest temperature to prevent heat damage.
Whenever possible, you can iron the fabric with a damp cloth.
When ironing, always remember to check the labels on the garment.
How Much Does Modal Fabric Cost?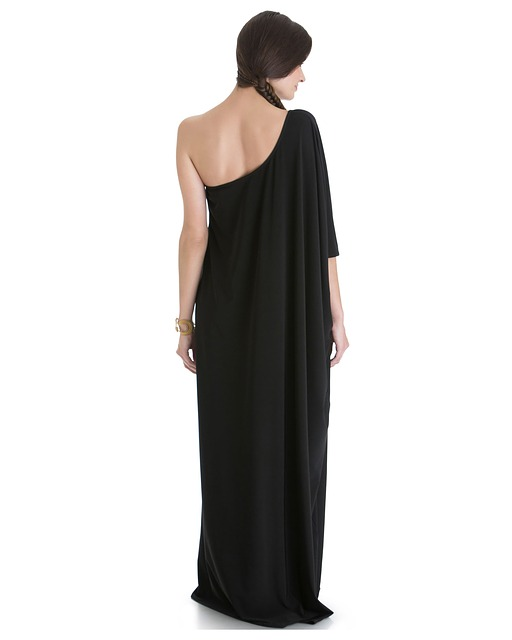 As we have seen above, modal fibers have a soft, comfy texture and an attractive sheen. As such, major fashion brands use them for all types of luxury wear. Modal fabrics are considered luxury fabrics and hence a little more expensive than other fabrics.
Modal rayon is slightly more expensive than viscose rayon and purely synthetic fabrics such as nylon and polyester, but somewhat cheaper than silk.
The price of modal fabrics depends mainly on where they are produced and the manufacturing process. Some rogue manufacturers may cut corners in the manufacturing process to keep costs low, resulting in a cheaper product with poor quality and harmful to the environment.
Find ethical and sustainable clothing brands here.
Clothing Brands Using Modal Fabric
Many brands are now responding to the demand for eco-friendly clothing. Modal fabric is one of the ways that such brands are using to achieve their sustainability goals.
Tencel is one of Lenzing's leading brands using modal and lyocell fibers. Check out these sustainable fashion brands that utilize fabric from Tencel modal:
Tentree supports global reforestation projects by planting ten trees for every item purchased from their stores. They have a wide range of men's and women's Tencel clothing.
Encircled– This ethical clothing brand encourages consumers to invest in high-quality, long-lasting pieces by focusing on a versatile multi-way dressing. There is an option for everyone with their wide range of Tencel clothing.
Amour Vert- Their entire Dream collection is made of Tencel modal fiber. The company ships its items in compostable bags, and for every tee you purchase, they plant a tree to offset their carbon emissions.
Organic basics- This company based in Copenhagen is very passionate about sustainability. Their workers get a safe working space, a living wage, and employee perks such as free lunch and childcare. They have a wide range of Tencel products, including organic bras, tees, shorts, dresses, and more.
Valani- Valani is your go-to store if you are searching for feminine, fun, and flirty Tencel clothing and accessories. They understand that sustainable fashion doesn't have to be boring.
Toad & Co is committed to only using sustainable fabrics. They have Tencel Modal and Lyocell men's and women's clothing. Another great thing about them is their commitment to charity work.
La relaxed– As their name suggests, this company wants you to feel relaxed in every piece of clothing you acquire from them. They have a vast range of women's Tencel modal clothing.
Other Semi-Synthetic Fabrics
Viscose rayon
Viscose rayon, also called artificial silk, was the first cellulose-based textile to be mass-produced on a global scale.
The production processes of both viscose and modal rayon are relatively similar. But unlike modal manufacturing, viscose utilizes more chemicals and water; hence not very environmentally friendly.
Modal is more robust, lighter, and breathable than viscose as it undergoes more processing.
Lyocell
Lyocell and modal have many similarities and can be easily confused. Modal is slightly softer and more delicate than lyocell. Both are big competitors when it comes to luxury fabric.
Lyocell is the third generation of cellulosic fibers after viscose rayon and modal. It is the only completely organic form of rayon. It is more eco-friendly than modal because it replaces sodium hydroxide used in modal production with an organic solution. The manufacture of lyocell utilizes a closed-loop solvent system, ensuring no solvent is wasted or discharged into the environment.
Lenzing also manufactures almost all lyocell.
Cotton
Modal is more expensive, durable, and eco-friendly compared to cotton. Unlike cotton, modal is more absorbent and dries faster.
Bamboo
Bamboo fabric is made from bamboo grass. Like modal, it is breathable, stretchy, and easy to produce.
Bamboo is cheaper than modal.
The downside of bamboo fabric is that it requires a lot of water to grow and poses a threat of becoming a monoculture in some parts of the world.
Check out this article if you want a deep dive into how ethical bamboo fabric is.
Seacell
Seacell fabric is an eco-friendly fabric made from seaweed and cellulose. One of the outstanding benefits of seacell is that it naturally contains ayurvedic properties that are beneficial to the skin.
Final Thoughts on Modal Fabric
The fashion industry is believed to be the world's second-largest polluting industry. The solution to this problem is adopting sustainable fashion (or going nude).
Without sustainable fabrics, sustainable fashion is almost impossible. Modal fabric is one of the eco-friendly textiles revolutionizing the fashion industry.
Although modal may not have zero impact on the environment, it provides a much-needed alternative to synthetics. Supporting a brand that uses modal goes a long way in making our planet safer.
Does modal fabric tick the boxes as your favorite eco-friendly fabric? We would like to hear from you!