Are you looking for a sustainable tech shirt?
Suppose you have been searching the internet for men's tech t-shirts and have found many but none of them that support ethical procedures and natural organic fabrics. You have come to the right place. Fioboc sent me a sample of their tech shirt, and I will share my opinion on the durability and quality of this product. But first things first.
What is a technical t-shirt?
A technical shirt is made of moisture-wicking material by pulling sweat away from your skin. Tech shirts dry fast and are often used for sports or outdoor wear.
Tech shirts are often made from polyester and sometimes have spandex included for elasticity. They are shirts and clothes designed to be durable dry fast and leave the person wearing them comfortable and cool after a hot, sweaty workout or activity.
The problem we see with tech shirts is with most activewear, it is made with polyester and nylon fabrics. This is bad because these fibers aren't natural and, when discarded, break up into microplastic, and a different journey begins for them. Learn about the microplastic journey here.
Also, the chemicals used to make synthetic fibers are absorbed through your skin. They have been known to cause cancer and mess with the reproductive system.
The downside is that if you are into ethical clothing, you will have difficulty finding the right tech t-shirt for you unless you keep reading this post.
That's right, we have reviewed the Fioboc tech shirt with Sorona, which is a partially plant-based polymer. If you want to know more about this product and what a sustainable wardrobe for the athlete looks like, read on.
What are some materials for tech shirts
Polyester
Polyester is derived from crude oil and can be recycled. However, it is always downcycled.
Even rPET, which is recycled polyester either from plastic bottles or other polyester garments, ends up in landfills after its lifecycle. It can't be recycled a third time. While polyester dries fast, it also holds bacteria from your sweat, making the tech shirt smelly and unpleasant if left in your sports bag.
Spandex
Spandex is mixed with polyester to give it its elasticity. The chemical structure in spandex is weak, and UV light and washing will wear it out much quicker than its newfound rival Sorona by Dupont.
Dupont Sorona fabric
Sorona is a new technology that is taken the textile market by storm. Made from corn, it is not only more eco-friendly. It also uses less water to produce, and greenhouse gas is reduced.
It is a great substitute for spandex as it keeps its original shape longer and is wrinkle resistant.
Sorona® is 37% plant based, using 30% less energy and emitting 50% less GHG (greenhouse gas) as compared to the production of nylon from non-renewable resources.

source: sorona
It is also super soft and keeps its shape. No shrinking. It can be used for swimwear and it is colorfast meaning it doesn't fade and stays true to its color.
If you would like to find some ethically made swimwear brands I made a list here.
Merino wool blend
I have come across some Patagonia shirts that use a Merino wool blend. Since Merino wool is really good at wicking moisture and keeping odors away it can be used as an alternative. However, I also read that they are not very durable. Most companies added rPET to make it more flexible.
Bamboo Fiber
Bamboo has also become very popular in recent years for its softness and quick regrowth rate. Bamboo fibers are often mixed with other fibers to make them more elastic in the case of Fioboc
34% of bamboo fibers.
34% is long-staple cotton
32% Sorona
Learn how sustainable Bamboo is here.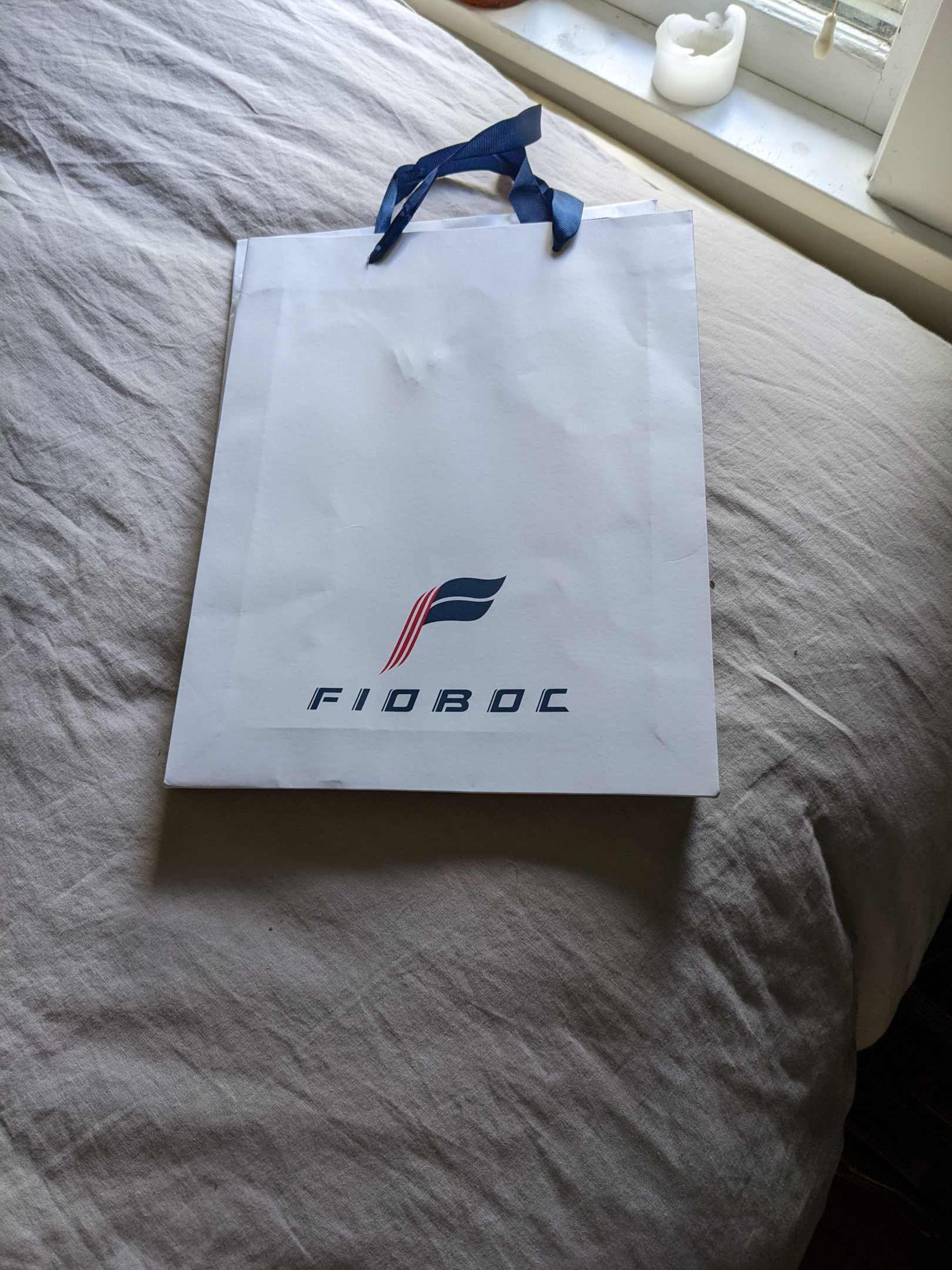 Who is Fioboc?
Fioboc is an American company that started in 2019. They have been searching for a sustainable fabric that meets their high standards for activewear, and that's how they discovered Sorona.
Blending Sorona with Bamboo fibers and long-staple cotton makes this shirt a super soft, durable and light tech tee. They can be used for running, wear them in the gym, or just as your all-day t-shirt, especially when you live in a hot climate.
The shirt comes in recyclable paper boxes and no plastic bags. Yay, zero waste packaging.
Unlike most conventional tech shirts made from polyester which starts to smell horrible after a while, this one helps fight odors, and the bamboo blend makes it anti-microbial.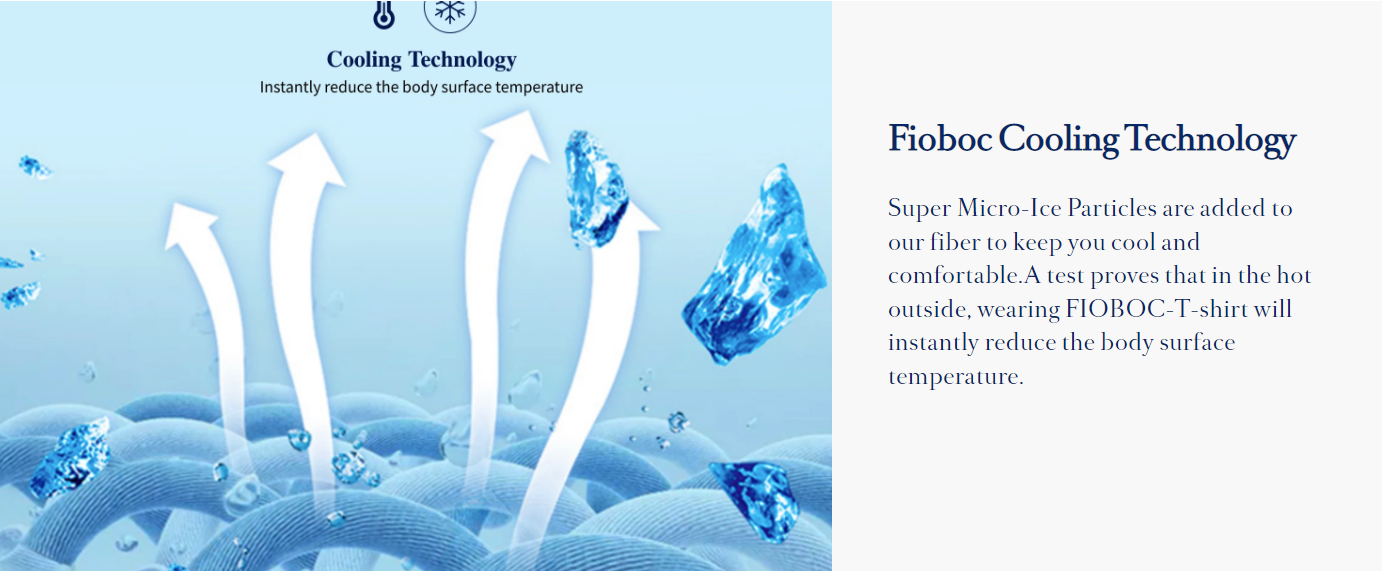 Benefits of the Fioboc Tech T-shirt
absorb moisture and quickly release it through the fabric to keep you cool (moisture wicking)
breathability and stretch
superior fabric that is eco-friendly and fully degradable
For $59USD this is a great value garment
The Fioboc tech t-shirt does resist shrinkage and is more durable than your polyester competitor.
Personal Note
So after wearing it for over a week, I have a few notes on the shirt.
I hardly fold my clothes, so it comes out wrinkled
After wearing it for a little while, the wrinkles disappear, and it looks smooth
I went for an exercise, and it really keeps me nice and cool
It didn't smell even after wearing it for two days in a row. (I only use crystal deodorant so no perfume)
In short, I am in love with this shirt, and I would even go as far as this is my new favorite
It's a quality build and goes well with any pants
It weighs a bit more than a cotton shirt which makes it feel more high quality
I am a 5'11" guy, and I weigh 70 kilos, and size medium fits perfect
Sidenote: I would still recommend washing it in the Guppyfriend bag since it will protect the tech shirt and extend its life by a lot. Never heard of the guppyfriend? Check out this article that explains it all.
I hope this makes the purchase of your next tech shirt easier.
Wearing something natural or as close as natural as possible on my skin feels like the right thing to do. Especially when you are out running or doing some other exercise. The Fioboc shirt is lightweight and has a great fit. It is a keeper, and I am looking forward to seeing more of these sustainable tech shirts being released.