Companies that manufacture products and consumers who use these products contribute to a large amount of waste generation globally.
With only 20% of the globally generated waste going through recycling annually, there is a projection of about 3.4 billion metric tons increase in municipal waste generated by the year 2050. And It can only mean more bad news for the planet.
Many companies are beginning to cut down on their waste generation at the production level and have also taken up the responsibility to recycle consumer waste generated after using their product.
What Is Zero Waste?
The zero-waste philosophy points companies in the direction of the implementation of strategies and innovation to eliminate waste from getting into landfills.
The benefits of companies going zero waste can prevent the environmental impacts of waste, save the ocean and ecosystems from plastic contamination, and companies get to save money when they recycle or repurpose waste.
It is possible to avert the associated environmental impact of waste if less manufacturing waste gets to our landfills. In line with this will also mean the use of eco-friendly recyclable packaging designs.
The 3 Rs of environmental management come into action in the zero-waste approach. Recycling or repurposing waste help in reducing greenhouse gas emissions as companies drive towards a net carbon positive goal.
What Does It Mean To Be A Zero Waste Company?
More companies are attaining zero waste to landfill through the zero-waste approach of zero manufacturing waste, reusable containers, avoiding plastic packaging or use of compostable packaging, bottle-to-bottle recycling, the use of recyclable paper and paper bottles instead of plastic bottles, monitoring their supply chain, and many other zero waste strategies.
Certified waste-free companies adopt the zero waste global initiative that aims at supporting and building a circular economy through the design and improvement of the product to minimize their environmental impacts.
Let's look at 10 of the companies leading the charge for a zero-waste economy through their zero-waste practices.
9 Zero Waste Companies
Saola
Companies produce over 25 billion pairs of shoes each year, making the footwear industry a contributor to the fashion industry as the second-largest polluter.
About 70% of the carbon footprint left by footwear companies comes from materials and production. Saola focuses on reducing the carbon footprint by utilizing recycled and bio-based materials and optimizing the production process.
Saola makes casual kicks from as many eco-friendly materials as possible and maintains a Return and Exchange policy to prevent used products from ending in landfills.
On every product sale, 1% of the profit goes to wildlife conservation. So when you buy a footwear product, you get to feel great, look good, and be rest assured that you are helping to preserve the planet's wildlife from going into extinction.
Paper Bottle Company
Today, our ocean harbors about 8 million metric tons of plastic every year, and it is expected to triple to 29 million by 2040.
Plastic packaging, bottle and container caps, plastic bags, containers of beauty products, food wrappers, and containers are examples of plastic waste.
The chemical characteristics of plastic make it resistant to degradation, instead disintegrating into smaller tiny plastic particles known as microplastics. Find out more about microplastics in this article.
While aquatic animals are directly affected, humans and other animals are also on the receiving end on top of the food chain.
The Paper Bottle Company (Paboco) launched to change the story of plastic littering in the ocean. Paboco, which started in 2019, pioneers the transformation from the use of plastic packaging and bottles to scalable paper bottles.
The innovation offers a solution to the pressing pollution problem caused by plastic.
The paper bottle project is made from renewable materials that are 100% bio-based and recycled materials. From your soda bottle to beauty products containers and packaging, Paboco provides people with better environmental choices.
Paboco also engages in responsible forestry where for every tree harvested, two to three are planted and allowed to grow to an optimal size. It is important to grow new trees as new trees can bind more carbon dioxide than older trees. This act of active and responsible forestry plays a key role in combatting climate change.
Hydro Flask
Apart from its vision for a sustainable future to eliminate waste from the use of plastic bottles, the Hydro Flask company comes with other interesting factors in appearance, design, and functionality.
Imagine a day at the beach, or when you go hiking and you desperately need to cool down with a cold drink but all you can get were lukewarm drinks. The brains behind the Hydroflask had the same feeling.
The Hydro flask bottles take on a honeycomb insulation design that can keep drinks icy cold for up to 24 hours. This functionality feature is part of the success story behind Hydro Flask.
The need to change or buy a new product starts when consumers find fault in the appearance of old ones. For flasks, this can happen when the color of bottles begins to fade or with a scratch.
To prevent this, Hydroflask bottles are designed to be resistant to fading and scratch, thereby keeping the appearance attractive to users for a very long time. The bottles are also available in a variety of colors.
Between 2008 and 2009, the awareness about the dangers of plastics on human health and the environment took a new turn, and people were moving towards alternatives like glass bottles, ceramics, and stainless steel.
With this in mind, the company launched its product made from stainless steel. Hydro flask bottles provide quality and reusable alternatives to plastic.
Hydro flask insulated bottles appeal to a broad target market, from yoga instructors, outdoor enthusiasts, students, sportspersons, kids, and everyone who wants to keep their beverage cold for as long as possible to keep them refreshed all day.
While the bottles can last for a significant amount of time, the design and material make them 100% recyclable, and that includes the lid and strap. It also means that production waste created from the making of Hydro flasks is reused in or recycled for production.
The innovative idea continues to birth new products including cups, food jars, hydration packs, and bags.
Let us know what you think about hydro flasks if you have ever owned one. And if you're thinking about getting one, here is a link to make your order.
Indosole
The complex makeup of tires can make it difficult for any kind of recycling. Tires contain a mix of natural rubber and synthetic rubber, fiber, and wire, all in a heavy and unwieldy package.
Burning tires is a harmful act as it results in toxic oils and fumes that are harmful to human health and the environment. And being unable to biodegrade makes it an environmental concern as about 1.5 billion tires are out of use every year.
While the public perception still stands as a barrier to remanufacturing of tires, companies like Indosole are recycling old tires discarded as solid waste in landfills into soles for footwear.
Indosole adopts a manufacturing process that grinds reclaimed tires to powder, which is then repurposed into a unique sole design.
Its manufacturing process continues on human-powered machinery to remain carbon-neutral with no greenhouse gas emissions while keeping up with quality and demand.
Indosole repurposes waste tires into footwear soles and ECO-nomical flip-flops, also inventing Envro fibers which use little water and all-natural dyes.
When it comes to comfort, its ergonomic design provides ultimate support with its superior cushioning while still being stylish to wear every day.
Are you interested in getting more sustainable lifestyle tips into your inbox? Sign up it's free and we won't spam you.
Subaru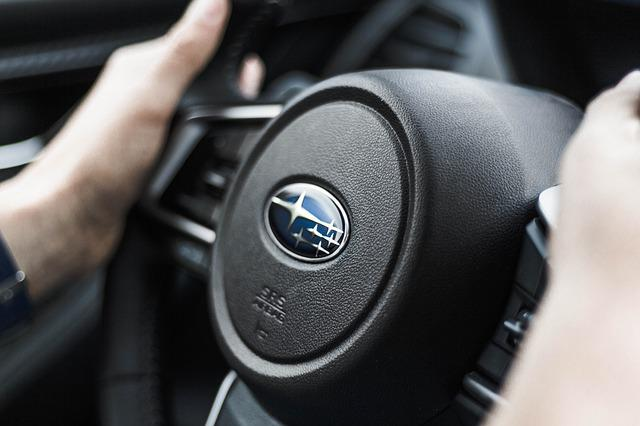 Subaru remains one of the big names when it comes to zero waste companies. In the past 12 years, nothing from the Subaru manufacturing plants in the US and Japan has gone to waste or been deposited in landfills.
Subaru achieves zero-landfill status by either reusing, recycling, or converting all its waste to electricity.
To be able to achieve the zero waste and zero-landfill goal, every assumption, material, and the process was examined and attacked.
Subaru convinced its suppliers to ship parts in reusable containers. Damaged plastic polymer bumpers are ground up and remolded. The cafeteria food waste goes to the composter, and employees are allowed to take the resultant compost home for their gardens.
Items that can't be reused or recycled, which are less than 5% of Subaru's total waste, like waste from dashboards, carpets, solid waste, production waste, and other engineered parts, are incinerated by waste management handlers like Covanta for the production of energy.
A report on Subaru's zero waste factory shows that the company collects waste including paper, cardboard, aluminum cans, pallets, some plastics like polyethylene and polypropylene, metals, and production scraps to recycle into useful components of a new car. The company tracks its waste production using barcodes and sends the materials to plants for recycling.
Earth Breeze
We rarely think or know about the dangers of laundry detergent to the environment. It may seem as though detergent can't cause any bad to the planet. Many brands even make this a point as part of their product's marketing.
Unfortunately, detergents just like many man-made chemical inventions are far from being completely harmless.
Most commercial detergents are manufactured from synthetic chemical compounds. Chemicals in detergents can have a far-reaching environmental impact.
Your laundry water containing detergents becomes acidic. And where does it go thereafter? Of course, the environment! One of the impacts detergents have on the environment is the acidification of water bodies which becomes toxic to aquatic organisms and algae. Other effects are the eutrophication of water bodies which depletes the oxygen level in a body of water.
Apart from the pollution caused by the chemical content of detergent, the case of plastic packaging is a concern, creating more pollution. A study by researchers with Arizona State University and the California nonprofit Plastic Oceans International, also shows that detergent pods leak untreated Polyvinyl alcohol into groundwater and water systems which contaminate the human food chain
Earth Breeze is an Eco-friendly Zero waster laundry detergent. Earth breeze laundry detergent eco sheets replace laundry detergent liquids or pods.
How does Earth Breeze help fight pollution and greenhouse gas emissions?
Earth Breeze offers an eco-friendly alternative to chemical-based liquid and powder laundry detergents. The detergent strips are made from natural, plant-based materials.
Since the strips are not loaded with synthetic chemicals, it helps in reducing waste leaching into the water supply.
Earth breeze as a company offsets any carbon production by packing their laundry strips in compostable plastic-free cardboard packaging. If you are a consumer who is looking to reduce your carbon footprint and have sustainable living, then Earth breeze should be on your list of companies.
Switching to a sustainable laundry detergent like Earth breeze helps you remove stains, and fight against pollution, waste, and climate change. Check out my detailed review about earth breeze here and get 40% off when you buy them with zerowasteman.
Also, see Paying Green services to help with your business's carbon offset. Or see How To Offset Your Business Carbon Footprint.
KeepCup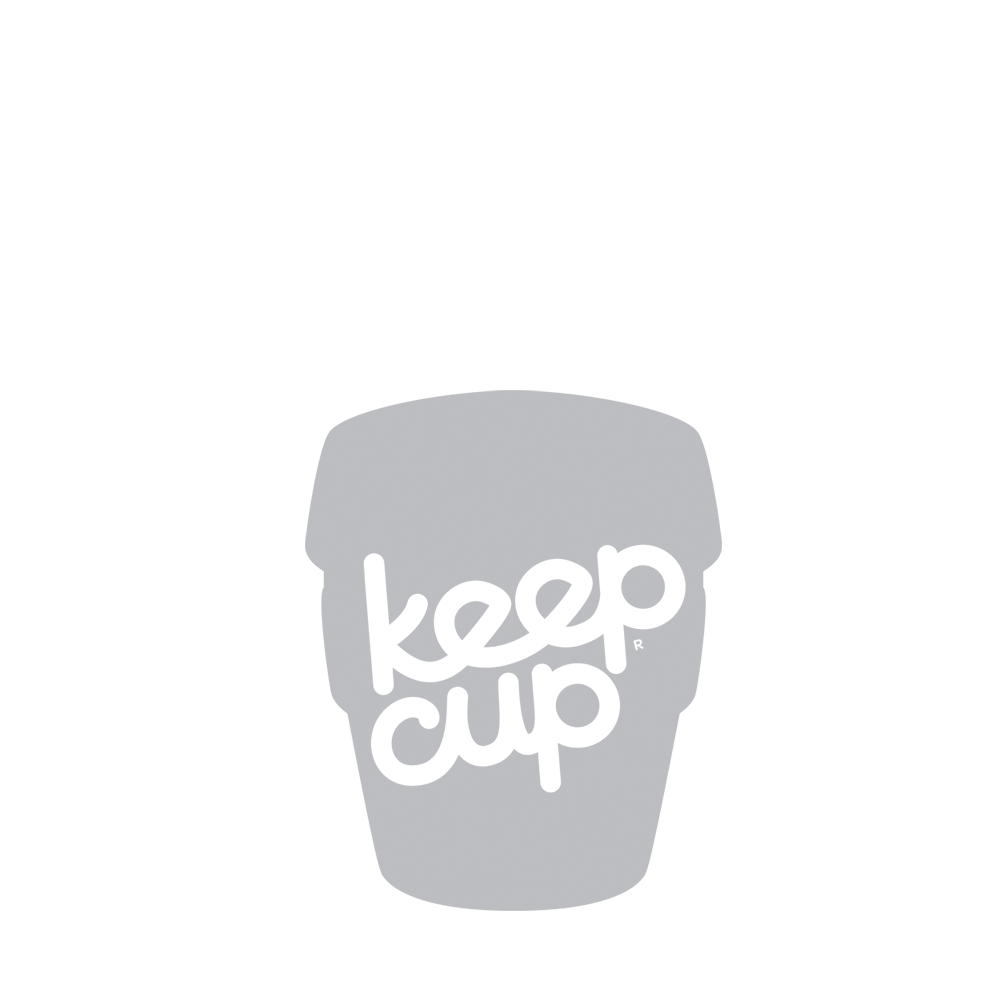 KeepCup is a company based out of Australia and they are essentially promoting people to stop using disposable coffee cups. Abigail and Jamie Forsyth, the founders of the KeepCup company had concerns about the volume of packaging being consumed in their Cafe business, particularly disposable cups which are lined with polyethylene, and at that time were non-recyclable.
Being in the cafe business and seeing how much plastic was being consumed and stacked in the garbage to end up in local landfills, they decided to design and manufacture their reusable cup for coffee refills and for people to enjoy coffee on the go.
People soon recognized KeepCup as one of the solutions to single-use packaging and the volume of waste entering the environment. Currently, KeepCup is in 75 countries, inspiring people to move towards a circular economy of zero waste lifestyle and delivering the behavior change – from discard to reuse.
Reusable mugs help you avoid wasting a bunch of disposable cups that add to the earth's plastic pollution crisis.
Watch my KeepCup review on youtube.
Eco Lunchbox
Many of us grew up using plastic lunch boxes which came in different fun designs (My Star Wars lunch box always gave me the spotlight).
What is no longer fun is knowing that my Star Wars-designed lunch box – which has probably disintegrated into several parts – with so many others, now sits either in a landfill or at the bottom of the ocean waiting for 500 years to decompose.
Eco Lunchbox is a company that produces a very similar fun, but eco-friendly modern update of plastic lunchboxes. With plastics out of the way, you can have a zero-waste lunch with a 3-in-1 Eco lunchbox made of high-quality, food-safe stainless steel.
Food containers from Eco lunchbox are recyclable and free from harmful BPA, BPS, or phthalates.
Eco Lunchbox also adopts ethical and sustainability practices like offsetting carbon dioxide equivalent of 4.7 million pounds of coal burned every year.
Consumers who usually use plastic and paper bags and pre-packaged snacks save an average of $435 a year.
Ecosia
Trees are vital components of the environment. While they act as natural resources and raw materials, they also help in managing waste in the environment.
Trees absorb toxins from solid waste, They clean the air and remove toxic particles and gaseous pollutants, including carbon sequestration from the atmosphere.
Next time you want to search on the internet, you will feel better knowing you could be planting a tree somewhere.
How is this possible?
Ecosia is a search engine that plants trees. Search engines make a lot of money when internet users search for stuff on the internet. Christian Kroll created Ecosia and uses 100% of the profit to plant trees where they are needed.
Currently, Ecosia has planted more than 153,000,000 trees across 24 countries. The benefits include the removal of toxic air pollutants caused by waste deposition and helping to improve the local air quality.