I bet you don't think this is possible, or at least it's got to be a scam. But what if I told you that I found a way to offset your carbon footprint and not only will the planet benefit from this, but so will your business.
Paying.Green is a membership that does all the heavy lifting for you. You reap the benefits and can advertise your business as a green business without any greenwashing.

It sounds too good to be true. Well, that's what I thought at first, too but let me guide you through this fantastic opportunity.
The only carbon offset program you'll need.
This is for small to medium-size businesses with up to 250 people.
Research shows that carbon emissions are unavoidable. At the same time, we also learned that 90% of customers deeply care about climate change and will reward a business that aligns with their values.
As for myself, I try only to support ethical companies, or when I am shopping for clothes, thrifts stores is another good way to keep greenhouse gas emissions low. I also try only to use Companies that have carbon offset programs to make sure my money goes in some way to help our future.
Thankfully as a business owner, it has never been easier to offset carbon emissions. You can advertise your business as carbon neutral and attractive to potential customers by joining Carbon Easy. But you are not greenwashing here, unlike with many other
Ethically offset your unavoidable carbon emissions.
Carbon offsetting using Carbon Easy® is a legitimate and straightforward method for companies to reduce their unavoidable carbon emissions. This helps organizations demonstrate that they are climate-smart while being recognized and rewarded by their consumers.
Convenient Online Membership
Carbon Easy® is a not-for-profit approach to sourcing that lowers costs for businesses by providing convenient online membership access to best practices through worldwide collaboration.
Carbon offsetting with Carbon Easy® is more straightforward than it looks. Members don't have to worry about the complexities associated with carbon offsetting, such as maintaining and managing a carbon registry account, carrying the cost of sourcing projects, or possessing in-house expertise to acquire proper carbon credits.
Carbon Easy® members also gain from the well-designed structure in which collected money is pooled and invested by Paying.Green's not-for-profit charity
Carbon Easy® members don't need to be certified by any of the hundreds of standards available, they don't have to hire a climate expert or compete on the spot market for the best price, and they don't have to deal with profit-seeking brokers.
The best carbon offset programs are the ones with transparency
No greenwashing here.
With such an easy process, you'll be able to offset your carbon footprint. Your company will get a membership and a Carbon Offsetting Certificate with the exact amount of net carbon offsetting calculated based on its size and sector.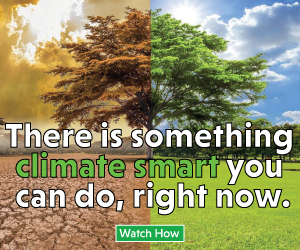 8 reasons why your business should offset its carbon footprint?
Businesses have the potential to do good while also being rewarded for it.
Customers are more likely to buy from environmentally responsible companies.
Attract and keep staff. A sustainable workplace is described by 70 percent of respondents as being essential.
Positive climate action increases customer trust and brand relevance.
On the other hand, Climate Smart companies earn loyalty and respect from customers by being environmentally responsible.
Return on investment is often greater for environmentally friendly firms, and they are frequently valued more.
They do a lot more than just plant trees.
We all have a role to play in making the correct decision.
Trustpilot Reviews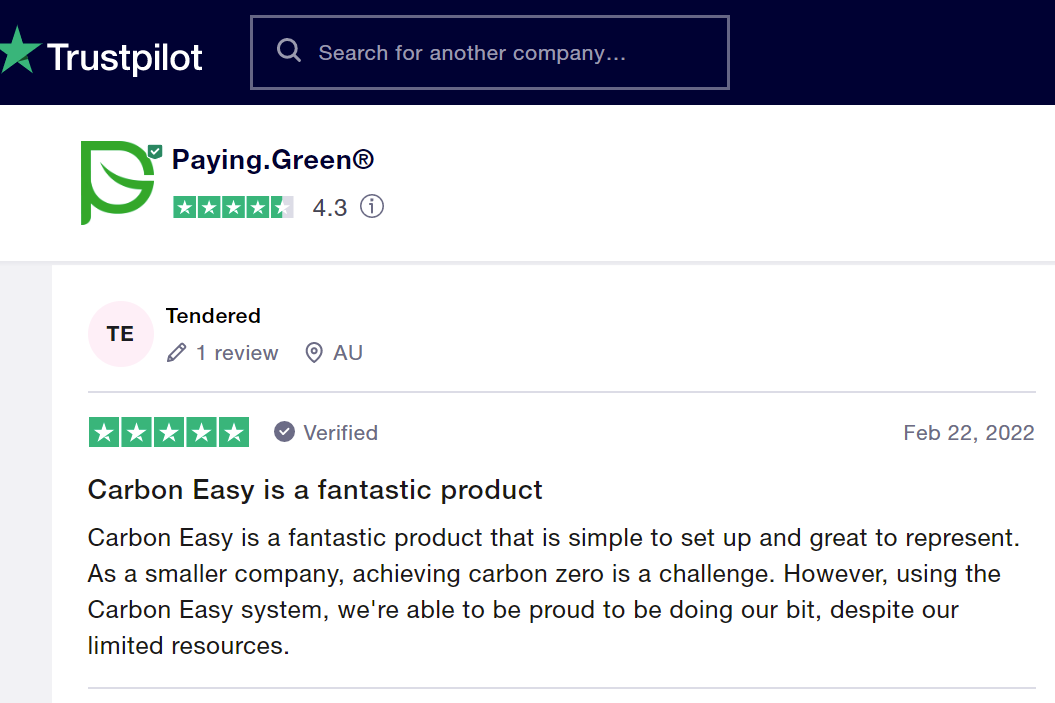 How to join Carbon Easy?
Go to Carbon Easy's website. It's comprehensive. You can learn a lot there.
Select your business type and range of people in your business and join.
That's it! You've taken an essential first step in being on the right side of history.
Still not sure whether or not you can trust Paying.Green?
Here are some organizations working on renewable energy credits, making an end to greenhouse gases, and many other ways to offset a climate crisis.
United Nations
NASA
U.S. Global Change Research Program
CSIRO and the Bureau of Meteorology
Statistical Society of Australia
List of worldwide scientific organizations
IPCC
Environmental Protection Agency
How does carbon offsetting work?
When you buy a carbon offset, you fund a project that reduces greenhouse gas emissions. These projects might include restoring forests, updating power plants and factories, or increasing the energy efficiency of buildings and transportation. Carbon offsets allow you to pay to reduce the global greenhouse gas total instead of making radical or impossible reductions of your own.
Greenhouse gas emissions mix quickly with the air and, unlike other pollutants, spread around the entire planet. Because of this, it doesn't matter where greenhouse gas reductions take place if fewer emissions enter the atmosphere.
Carbon offset programs are not an excuse to continue unsustainable behavior.
As you can imagine, there is a lot of greenwashing in this sector because simply if you can invest your money and offset all your carbon emissions, then we can also keep going as we have before.
However, purchasing carbon offsetting the solution to a constantly changing climate is certainly a step in the right direction.
For example, some Airlines have been using carbon offset initiatives for years, even though many admit to being unsure of their effectiveness. Policymakers and other audiences should be aware of such tactics so as not to appear ignorant or oblivious.
Do carbon offset programs work?
This is a question that is difficult to answer. With the example given above of purchasing carbon offsets for airlines, do they work? It is hard to say.
Using renewable energy sources and reducing carbon dioxide in the atmosphere is undoubtedly the right thing to do, but how effective is it.
They are also often used as a form of green marketing, which attracts specific customers, and you can start feeling good again about your overconsumption.
The aim here is to reduce carbon emissions and reduce our carbon footprint, but it isn't that black or white.
The answer is yes, some programs definitely make a difference but we have to be careful because we are still living in a consumer-driven world, and just because TenTree has reforestation efforts in place and is planting ten trees for every purchase, it still produces a lot of.
[mailerlite_form form_id=7]