Remember when Steve Jobs announced 1000 songs in your pocket? A couple of years later, we all have an unlimited amount of songs in our pockets.

This gives me hope that we will also tackle climate change and the plastic pollution problem.

We have the technology to make big changes, but many of us are too busy in our own world that we don't even know about some of the risks plastic has.

Feel like learning more about the dangers of plastic? Click Here.

If you feel like watching an uplifting documentary that brings hope, check out the 2040 Documentary.

Sure we know about the gyres in the ocean, but did you know that plastic actually leaches off chemicals into your food or drinks. Like your beloved coffee that you get every morning before work from your favorite barista, it releases thousands of chemicals into your drink. Yak right?

Since I use a keep cup, I feel much safer drinking my favorite beverage, not only for the planet but also for my health.

Humans are resilient, and that's why you are about to read a list with some crazy cool inventions for your life.

1. The Ocean Clean Up Project
Founded by Boyan Slat, a young Dutch entrepreneur who started with one mission in mind, to clean up the 5 gyres of the ocean, the most famous being the great pacific garbage patch. Much has happened since the early days of the ocean cleanup in 2013.

A big sausage-like device is skimming the ocean's surface to collect plastic in its center.

Stopping ocean plastic at the source became another target that created the Interceptor, a device that collects waste in the most polluting rivers worldwide. Under optimal operations, the Interceptor can extract 50,000 kilograms of plastic per day.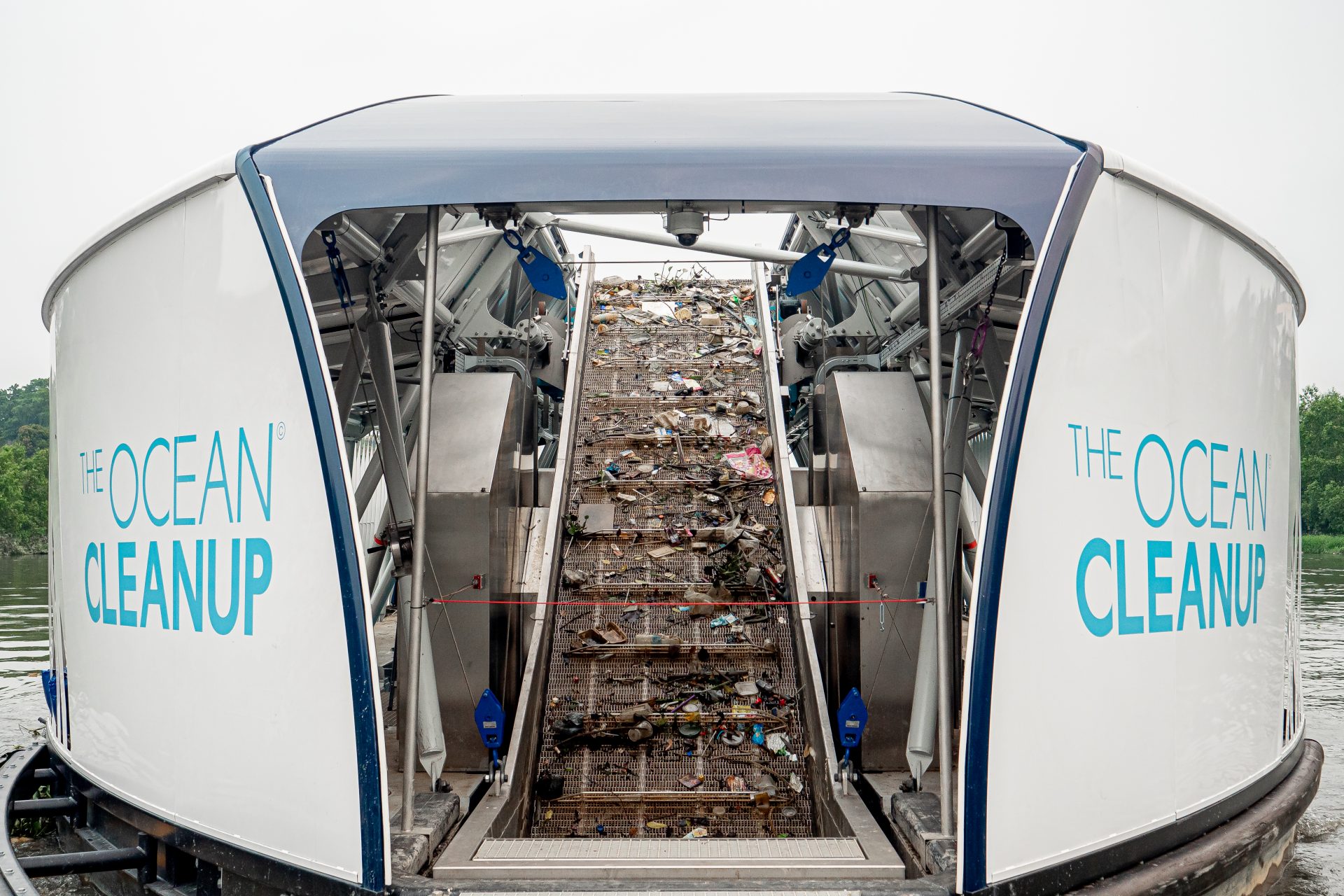 2. The Great Bubble Barrier
Francis Zoet, Anne Marieke Eveleens, and Saskia Studer, the three Dutch ladies, started using bubble screens to divert plastic waste and microplastic out of our rivers before they can even enter the ocean.
Air is being pushed through a perforated tube that is laid across the river bed. This bubble screen brings the waste to the surface, where it gets moved by the river's natural flow into a catchment system ready for pickup.
The best part, it doesn't harm any marine life, and ship traffic can continue right through—a brilliant idea the great bubble barrier.
3. PlanetCare Filter
When Mojca Zupan learned that 60% of our clothes are made from synthetic fibers, which can shed up to 700.000 little microfibers with each load, it was a clear calling for her to take action. Now you can buy the Planetcare filter and install it externally to any washing machine. It will filter 90% of the fibers shed from your clothes, and once complete, you send it back to the company for collecting while sending you a fresh and reused one back.

The tiny plastic particles shed during the washing process escape most wastewater treatment plants and go straight to the ocean, where they are ingested by marine life and make their way up the food chain onto our dinner plates.
Still fancy some fish?
4. Tru Earth Laundry Strips
We are staying in the washing machine department. This little strip of concentrated laundry detergent is helping to keep billions of plastic containers out of landfills. They come in paper packaging with no plastic in the mail, and we love them. No heavy lifting, no mess, simple, and they do what they are supposed to do. You can use them with cold water and sensitive skin. If you want to learn more, check out my review about Tru Earth Laundry Eco Strip Review | The Zero Waste Friendly Detergent.
5. Lifestraw
This straw makes contaminated water safe to drink, and it doesn't stop there. The packaging it comes in is either compostable or fully recyclable. The company is a B Corp, and it removes 99.999999% of bacteria (including E.coli and Salmonella), 99.999% of parasites (including Giardia and Cryptosporidium), 99.999% of microplastics, dirt, sand, and cloudiness.

Great for the adventurer or people with no access to fresh drinking water. 785 million people still have no access to the most basic of human rights. Source the WHO.

This straw can definitely help.
6. Madewithourcarbon
These guys believe that waste is a waste. So they found a way to lock carbon dioxide in for thousands of years. They take organics (agricultural waste, food waste, sewage sludge, yard waste, etc.) that are headed for landfill and transform them into a carbon-locked material that won't emit anything for thousands of years. The result is biochar that can be used to phase out and replace petroleum-based materials in our products. You can paint with it, and you can put your plants in it.

15% of all US methane emissions are from organics going to landfill, the equivalent of over 20 million cars on the road. 
7. Cuttlery you can eat
Plastic, as we know, it is a poorly designed product. Yes, you can shape it into any shape or form by adding harmful chemicals, but it never disappears. It only breaks down into smaller and smaller fragments called microplastic, which we end up ingesting through the air we breathe, the food we eat, and even the beer we drink.
Bakeys Company has designed Cuttlery that is not only compostable and biodegradable but edible. Aiming to divert millions of plastic from landfill.
8. Electric Cars
I guess we all know what a Tesla is today, right? Unless you have been living under a rock, you know that it doesn't require petroleum… Hang on to make a Tesla, it does, since your car is made from plastic parts, but to drive it, you only need to charge it. Sadly harvesting Lithium, which is used for the battery, is a dirty business and often uses child labor. Argh, no matter what we do, are we just doomed?

I say if you can get an electric car, Tesla isn't the only one anymore, although still the best-looking one.
9. The Seabin Project
When it comes to the Seabin Project, I have always been a bit skeptical. A tiny bin that is supposed to clean up our oceans? When I compare the capacity the seabin claims to collect per year, it is as low as 1.5 tonnes. The interceptor from the Ocean Clean Up is as high as 18000 tonnes per year. I think the guys behind the Seabin Project have good intentions, or at least I don't want to tell otherwise, but for me, this project is like a drop in the ocean.
It requires a source of energy to power the seabin, which then requires someone to empty the bin once it is full, which most likely happens very quickly, but I don't want to judge too early hence why they are on the list of 20 Inventions that help save the Planet.

However, there is a seabin here in Victoria, which I will check out and probably make a video about shortly.

If you feel like getting to know me more or you prefer video content check out my channel and subscribe to it so that you get to see and learn more zero waste stuff 🙂
10. Avanis Plastic Bag
We use 56 trillion plastic bags worldwide each year. Not only does it require a lot of fossil fuels to be turned into plastic bags, but often, due to their light nature, they find their way into the oceans, where they get confused as food and kill marine life.

Since we will not stop using single-use plastic for a while, we need better ways to tackle this problem. Avani has come up with a better solution.
The Avanis plastic bag isn't actually a plastic bag since it is made from cassava. It is 100% biodegradable and even dissolvable in water. It is strong enough to hold your groceries and won't harm any wildlife if accidentally lost in nature.
11. Recycled Tire Flip Flops by Indosole
1.5 billion tires are thrown away each year. The good news is that Kyle Parsons, founder, and CEO of Indosole, decided to battle this problem by using this waste and creating very stylish Flip Flops with recycled tires for the sole. They are a certified B Corp and a responsible footwear company, a lifestyle brand that tries to tackle the worldwide tire problem.
12. Transparent Solar Panels
The news about transparent solar panels made it around the globe several years ago, and it still surprises me that we don't have clear solar panels on every building. Brite Solar, Heliatek, and Ubiquitous Energy are the biggest manufacturers of clear and flexible solar panels. This can turn megacities into green gardens or your house.
The technology for renewable energy is here; we just need to apply it more aggressively. With global warming and more extreme temperatures, it is now that we have to act not in 10 years. It might be too late by then.
13. GO Sun Solar Cooker
This has to be the coolest-looking solar cooker in the universe. The Go Sun Solar Cooker comes in a lightweight design and harnesses the sun's energy to cook, steam, or fry your food. Solar cookers aren't a new invention, but this design is just out there.

The GoSun Sport Solar Stove uses adjustable parabolic reflectors that can be rotated towards the sun while a vacuum tube collects and converts that sunlight into usable energy in the form of heat. Simply load the food-grade stainless steel tray with your favorite meal and let the sun do the rest.
14. Homebiogas Turn your waste into clean energy.
Now, this is a funky invention that lets you turn your food waste into cooking gas. Basically, you set up a little tent in your garden where you collect your food waste. With the help of METHANOGENS bacteria, your food waste gets turned into gas that can be used on a stove to cook your food. The byproducts created by the bacteria are Biogas which you can use to fuel your gas stove and fertilizer for your garden. It's a win-win for all.
15. Beer Bottle Sand
This machine pulverizes glass bottles and turns them into fine beach sand. Did you know that we are actually running out of sand? Yep, it's being used in construction and road building and other uses. Turns out you can not use any sand for glass. So this is an interesting idea from a New Zealand company hoping to turn your beer bottles back to sand.
16. Nebia Shower to reduce water consumption
Nebia shower by Moen is a company that has specialized in creating a universal shower head that reduces water by up to 50%. They have several different products, and the shower comes with different modes for every type. Easy to install, this is a must-have for every eco-warrior out there. I am definitely going to get one.
17. Eco Six Pack Ring
You may have seen Corona advertising with biodegradable six-pack rings. The e6pr is a compostable and biodegradable Six-pack ring that supports the circular economy. It turns back into the soil in your garden compost or a composting facility from your City.

The danger with plastic six-pack rings is that they can injure or kill wildlife for many years to come when lost. The famous turtle that has a body shaped like a figure 8???

These rings are strong enough to carry your beers safely. They have been tested for toxicity with negative results. Made from fiber bi-products and 100% compostable/biodegradable.

I think every canning company should use only those, what do you think?

18. Riti Coffee Printer
You read this correctly. A printer that uses your used coffee grounds for ink. This was a design that I don't think ever made past the drawing board. The major drawback is that you had to move the ink cartridge for it to print manually. A cool eco-friendly printing idea, if you ask me.
19. Ohoo, The Edible Water Bottle
The edible water bottle is a sachet made from calcium chloride ( already being used in many food applications, also known as E-509) and seaweed, tasteless and 100% biodegradable. It can be eaten, or you can suck the water out of it.
I first heard about this when I learned how many plastic bottles are being thrown away during a marathon. To combat the problem, the English company Skipping Rocks came up with this product.

It is cheaper to manufacture than traditional plastic bottles.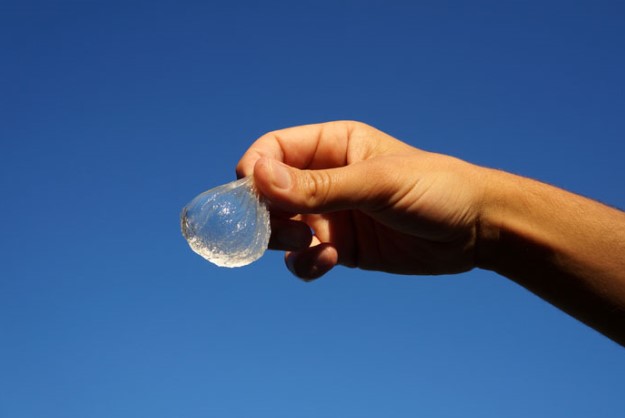 Now it's your turn. Which is your favorite invention to save the planet? Have you used any of them, or are you currently developing your own ideas? Let me know in the comments below.

Would you like to learn more about different ways how we can save the planet and protect our own health? Drop your email below, and I will keep you updated, from promo offers to good news, and don't worry I will never spam you.
[mailerlite_form form_id=1]